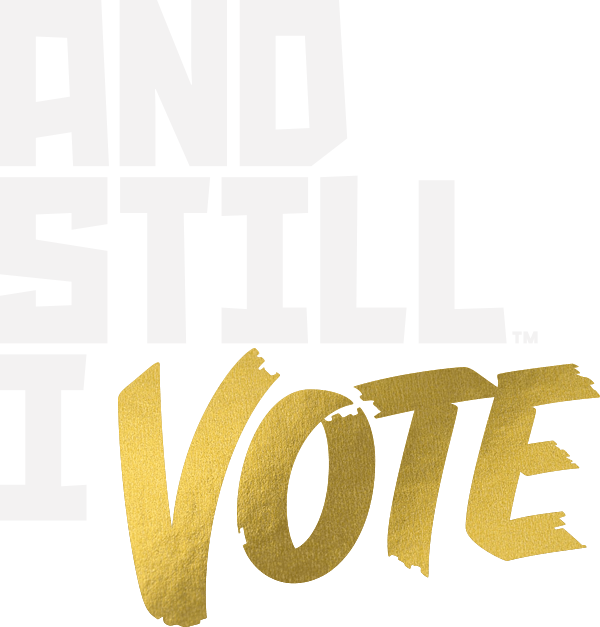 We are the future.
They cannot silence us.
Protect our right to vote.

Sign Up Today
Take Action
We won't be silenced. Take action to protect our right to vote!
The And Still I Vote call to action will work to stop efforts to silence our voices and empower our communities to act. It's up to us to create a democracy where every eligible voter can cast a ballot and have it counted. Unless we act now, millions of Americans will be denied the right to vote this year.
Join the Fight
Sign up to receive updates about how to fight back and ensure every voice is heard.
Share Your Voting Story
There are thousands of people just like you who have experienced problems at the polls. What's your story?
Campaign
In 2020, the world will hear us.
Why We Fight
And Still I Vote is a national call to action for people to take back the power of the vote. 2020 is the election of our lifetime and we will not be silenced. In every corner of our country, policymakers have put up discriminatory barriers to the ballot that shut us out. From closing polling places in Black communities to wrongfully erasing voters from the rolls – including low-income voters, seniors, and college students. They are taking away our right to vote and rigging the system for their own benefit.
Our Tour
A tour to empower our communities.
We're traveling across the country to empower people with tools to protect voting in their communities, and ensure that every eligible voter has the right to vote.
Tour
diary
Feb 28 - Mar 1

Bloody Sunday is a day we won't forget. It is a stain on our democracy. It is also a turning point for social justice in this country. Join us as we commemorate the place where it all began and renew our fight forward.

In states from Arizona to Wisconsin, efforts to silence our voices are rampant throughout the nation. Whether it's restrictive voter ID laws or massive voter purges, we're fighting back against attempts to stop us from voting.
Statistics
The Receipts
Decisionmakers nationwide are passing laws to make it harder to cast a ballot. They're stripping the fundamental right to vote from millions of Americans simply because they have a criminal conviction. And they're deciding – in secret – to close polling places in our communities.
17 Million
People were purged from voter rolls between 2016 and 2018
6 Million
People were denied the right to vote in 2016 due to a previous felony charge
25 States
Half the states in the country have enacted voting restrictions in the last decade
Add'l Links
Spread the word
Share our message to help defeat suppression:
Partners
This Campaign Is PowereD By: